Brandyn News 2019
Training as a full-time fighter since 2014, Brandyn's hard work, dedication, God given talent, uncompromising work ethic and humble warrior spirit has afforded him many unparalleled opportunities for acceleration in the amateur/semi pro arenas. For example, consistent sparring with Olympic medalists, top contenders, Junior Title holders and World Champions such as Sugar Shane Mosley Sr., Shane Mosely Jr., Shawn Porter, Vanes Martirosyan, Lucky Boy Omasoto, Taras Shelestyuk, Gabriel Rosado, Egor Mekhontsev, Alex Gvozdyk, Terell Gausha, Jorge Sabasian Heiland, Eric "Babyface" Walker, Brandon Adams, Maurice Lee, Sid El Harrak, Chris Pearson, Chris Van Heerden, Roberto Arriaza, Mike Lee, Hugo Centino, David Thomas, Kalvin Henderson, Gaku Tahahashi, Brian "Sweat" Jones, Lucis Johnson, Jaz Phipps, and Aridoni Leon to name a few.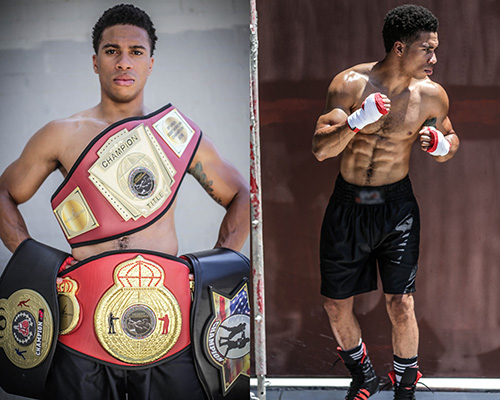 Brandyn is the 2015 Novice 165 lbs Desert Showdown World Amateur Champion.
Brandyn is the 2016 Novice 165 lbs P A L Oxnard National Champion.
Brandyn is the 2016 Open 165 lbs Desert Showdown World Amateur Champion.
As an amateur with less than 10 fights, Brandyn was hand picked to be Shawn. Porter's main sparring partner to help him prepare for his title bout with WBA World Champion Keith Thurman. The fight was the most watched boxing event of 2016!
Brandyn is the Ambassador for the non profit organization "The Fighters Foundation".